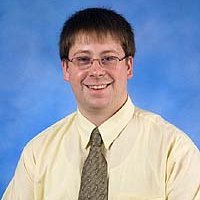 Experienced application developer and system administrator with expertise in a range of applications. Particularly interested in Linux administration and advanced website development, both client and server side. Well versed in HTML / CSS / JavaScript, as well as many different server side technologies including PHP, ASP.NET, ColdFusion and CGI. Direct experience working with public-facing consumer websites as well as business process applications and intranet sites. Strong experience as an HPUX and Linux system administrator and SAN administrator.
Design and Development
Programming
PHP - 8+ years experience
.NET (C#/VB) - 6 years experience
Perl - 8+ years experience
Oracle PL/SQL - 2 years experience
Android - 1 year experience
Java - 2 years experience
ColdFusion - 1 year experience
Design / Frameworks
(X)HTML - 8+ years experience
HTML5 - 2 years experience
CSS - 5 years experience
JavaScript - 8+ years experience
jQuery - 4 years experience
ServiceStack - 1 year experience
ASP.NET Web Forms - 6 years experience
.NET Windows Forms - 5 years experience
CMS / Web Platforms
MediaWiki Server - 2 years experience
ScrewTurn Wiki - 1 year experience
Sitecore - 1 year experience (certified)
Sharepoint - 2 years experience
MCMS - 2 years experience
Databases / Data Delivery
MySQL / MariaDB - 8+ years experience
Sql Server - 6 years experience
Oracle - 5 years experience
SQLite - 2 years experience
JSON - 3 years experience
XML - 3 years experience
SOAP - 2 years experience
Hardware and OS
Server Architecture
Intel & AMD x86/x64 - 12+ years experience
Intel Itanium - 2 years experience
PA-RISC - 2 years experience
Operating Systems
RedHat Enterprise Linux / CentOS - 3 years experience
HP-UX - 2 years experience
Windows Server 2008 / 2012 - 5 years experience
Windows Server 2003 - 5 years experience
Windows 7 / 8 - 4 years experience
Windows XP - 12 years experience
Windows 95/98/ME - 12+ years experience
Enterprise Storage
Fibre Channel - 2 years experience
SAN Administration - 2 years experience
EMC Symmetrix - 2 years experience
NetApp - 2 years experience
Applications and Environment
IDEs / Development Tools
Vim - 3 years experience
Eclipse - 8 years experience
Visual Studio 2003-2010 - 6 years experience
Subversion - 6 years experience
Git - 2 years experience
ADT (Eclipse) - 2 years experience
PDT (Eclipse) - 4 years experience
PL/SQL Developer - 4 years experience
make - 2 years experience
gcc - 2 years experience
Server Technologies
Apache Web Server - 6 years experience
IIS Web Server - 4 years experience
VMWare ESX - 2 years experience
Team Foundation Server - 2 years experience
SSH - 8+ years experience
Puppet (Server Configuration Automation) - 2 years experience
SAMBA - 2 years experience
RedHat Satellite / Spacewalk - 2 years experience
Applications
Adobe Photoshop - 4 years experience
GIMP - 4 years experience
Microsof Office - 12+ years experience
Volunteering and Activities
Speakers' Bureau Trainer
Trained advocates on public speaking at 2008 MADD Advocate Training Institute (MATI). Developed lesson plan based off MADD Speakers' Bureau program to improve public speaking and help advocates with accurate messaging.
Volunteer Builder
Volunteered building a home for a low income family in Minneapolis. Cut and applied siding. Measured and hung sheetrock in basement.
Competitor and Peer Coach - Speech Team
Competed in multiple public speaking events, including extemporaneous, impropmtu, persuasive and informative speaking. Placed 2nd in the state competition in impromptu speaking and qualified for nationals in multiple events. Peer-coached limited preparation events.
Bachelor of Arts - Political Science / Computer Science
Honors and Accomplishments
Co-authored -
The Essentials of Web Programming
Custom Published
Aaron M. Bond

,

Adrian German

&

Rob Henderson

-

Pearson Custom Publishing
Co-authored book introducing students to the principles of web programming for the computer science course "Mastering the World Wide Web."
Topics include: The basics of HTTP, Apache Webserver Installation, MySql Installation and Basic Use, Perl Installation and Programming Concepts, PHP Installation and Programming Concepts, and Security Concerns and Concepts.
Founder's Day Honoree (Dean's List)
From to